Happy Christmas and thank you for your support this year.
We hope you're looking forward to a well deserved peaceful and joyful Christmas season.
Everything we do has putting our faith in God into action at the heart, to serve where the need is greatest in our local community. Up to 90 people a week take part in our activities at our Somerstown centre or out in the community, in schools, and in churches.
We continue to be hugely blessed by the invaluable contributions from our volunteers who coach, coordinate, oversee, and record the smooth operation of all our activities as well as behind the scenes.
Please read on for a taste of what's been going on and what's to come…
TAG RUGBY!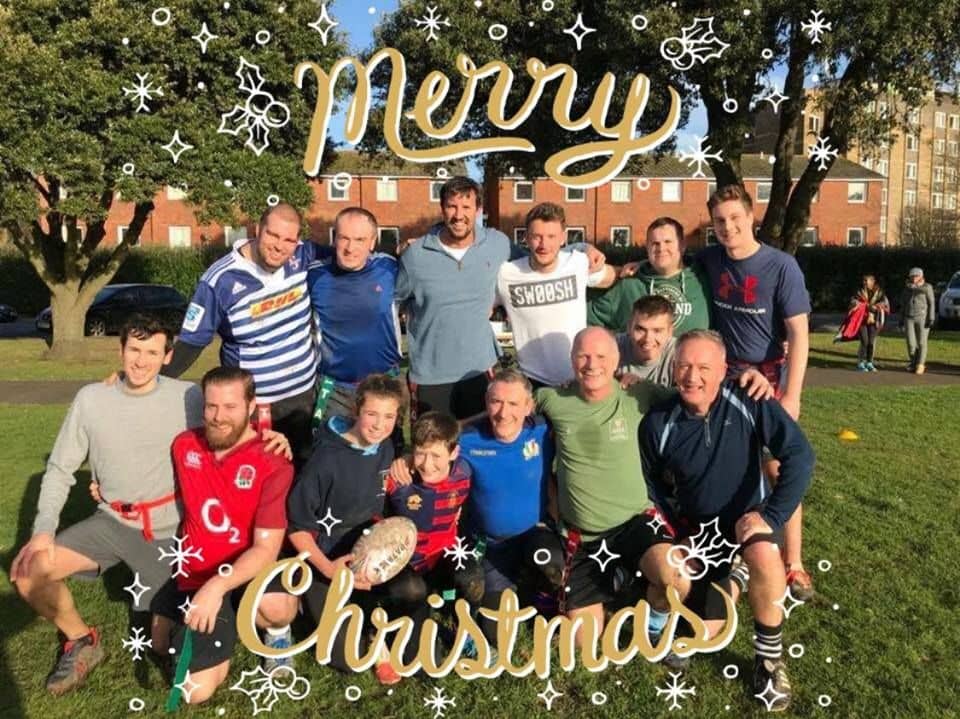 Boxing Day FUN Tag Rugby!
Run off that Christmas Day Dinner!
All abilities welcome, age 15 +, 11am – 12pm.
Where? Opposite Pembroke Park, Old Portsmouth.
Supporters welcome, refreshments provided.
More info 078 5099 0305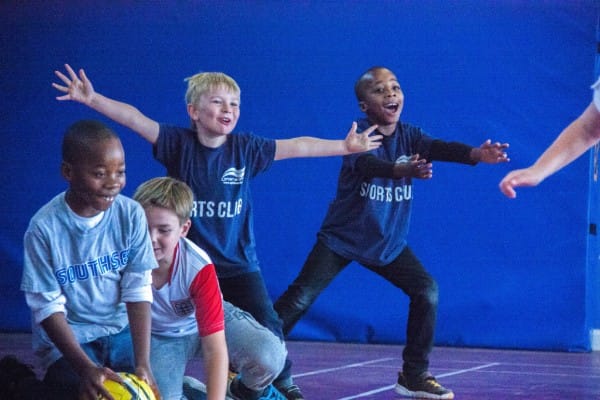 A full house of 9 – 15 year olds engaged with each day of our spring, summer, and autumn school holiday Sports Club this year.
"Thanks so much for the Sports Camp this time. Annabel was keen to talk about the importance of perseverance and team-work, and how perseverance is your favourite word! You've made a real difference to her current way of thinking. Thank you." – Parent of Sports Camp Participant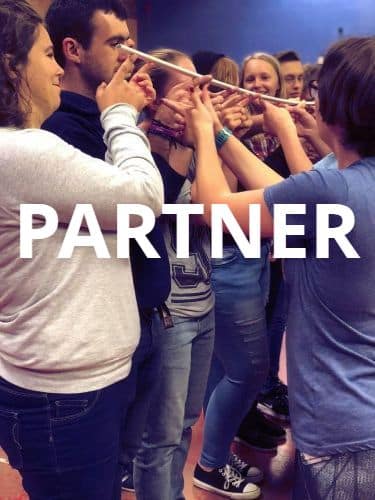 Our PARTNERSHIPS saw us take part in Portsmouth's Open Church Project, work alongside Enable Ability, host Portsmouth City Council's 'Chop, Cook, Chat' sessions for the recently bereaved and carers, welcome vulnerable adults through the NHS, provide sports equipment for church events, and host and visit churches and schools for sports days and evenings, running activities for youth groups and senior clubs and church teams.
"It was such a great night, thanks for your time and patience with such a mixed group, they all enjoyed it immensely." – Small Groups Pastor, Kings Church Southsea
Our Wednesday morning COMMUNITY CAFE welcomes a steady flow of 30-40 regular and new customers each week for cake, coffee, a catch up, and the occasional appearance of 'Coxy' serving behind the counter.
We will be advertising for a new Community Cafe Volunteer Coordinator for 2019 who shares the Spirit in the Community Vision to take this cafe further.
Our SOUTHSEA MEN'S SHED bring good cheer and great work ethic, with projects ranging from car key boxes and cupboard doors, to refurbished church benches, new work benches and most recently a set of tables for our new Room One!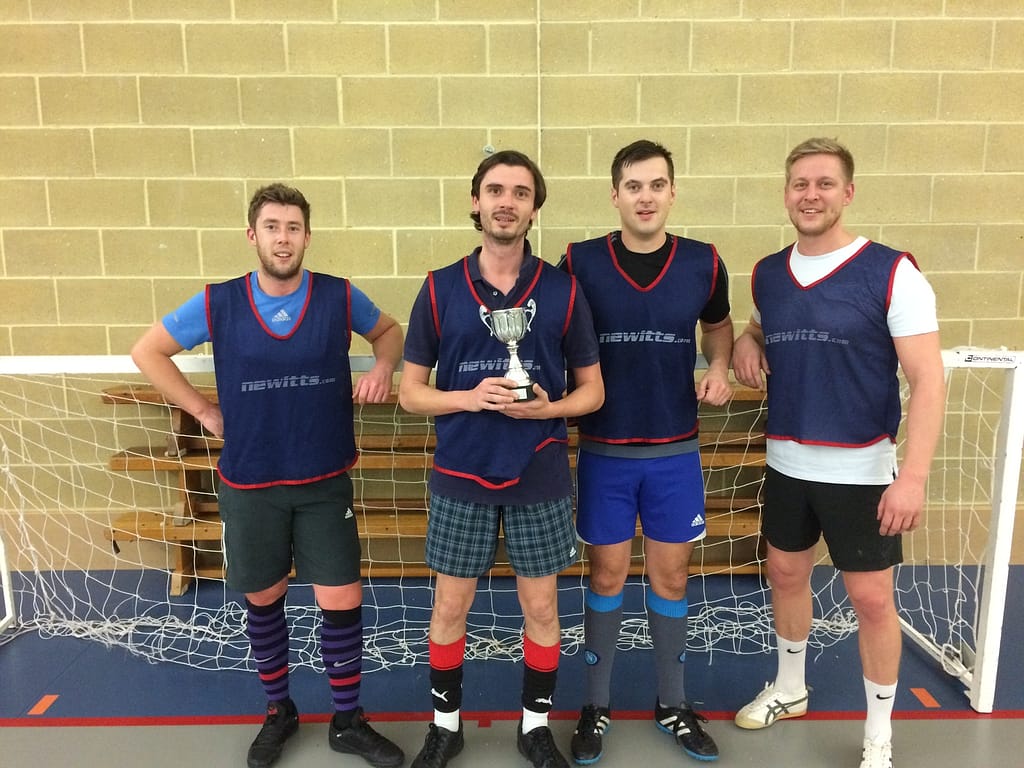 KANU BELIEVEIT took the Autumn 2018 MONDAY NIGHT FOOTBALL league title by just 2 goals, snatching victory from Corinthians, with Harbour and Boots Elite coming 3rd and 4th respectively.
Can Harbour drop anchor to return to first spot in Spring 2019, or maybe Boots Elite will find healthy form and take care of lifting that coveted Spirit in Sport trophy?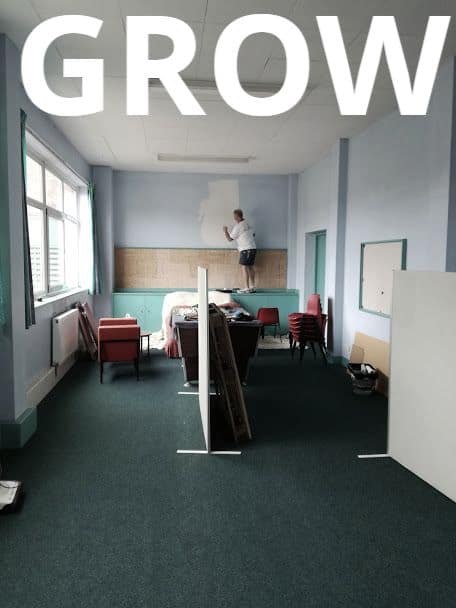 (Thanks to match funding including from PATCH (Portsmouth Action Team for Community Harmony), and Partnership Foundation, our activities room ('Room One') and sports hall have undergone some exciting upgrades this year…
Ssshhhhh…New for 2019!
There's more to come…
Looking for inspiring 1-2-1 careers advice, to climb a wall as well as the careers ladder, or shoot hoops in a fast and friendly 3 x 3 basketball game?…
…Keep your eyes peeled on your inboxes for news in the new year…
Hi Spirit in Sport is a Christian charity. All of our services and activities are for the local community, of all ages, all backgrounds, and all faiths and none. We are here to bless and serve the community, in whatever way we believe God is leading us, and to do this increasingly with the heart of and for Jesus Christ.
Please get in touch for more information and to get involved, whether through partnerships, volunteering, service and activities use, or simply to pray for and with us, or pay us a visit in 2019.
We pray that you all have a blessed Christmas and New Year and look forward to seeing you in 2019.