So you shall serve the Lord your God, and He will bless your bread and your water – Exodus 23:25
Spirit in Sport and Spirit in the Community stay sensitive to the Lord's leading, serving the community's needs and witnessing brilliant blessings and powerful promises.
September brings back football! Will champions Harbour Church retain their title? The Monday night 5-a-side showdowns may be as fiercely contested as Wednesday mornings at the Community Cafe's cake counter, as friendly new faces and Immanuel Baptist Church's loyal regulars make a dash back this autumn.
From church benches to Madani Academy's picket fences, the Southsea Men's Shed's expanding workload has been lightened by the hands of two new members. Their Tuesday 'buzz' is added to by Portsmouth City Council-run 'Chop Cook Chat' classes; providing recipes and respite to the recently bereaved and male carers.
Our new partners 'Enable Ability' "provide services for the care, welfare, and advancement of disabled people in Portsmouth", including through Chris' coaching support on Fridays, while our partners in the NHS continue to refer more lovely characters for befriending.
The Spirit in Sport outreach net stretches further and wider this year. St Jude's, Gosport Evangelical Church, Portsmouth Family Church, King's Church, and our neighbours at the Jami Mosque provided conduits for active sports programmes to the whole community from aged 8 to 88.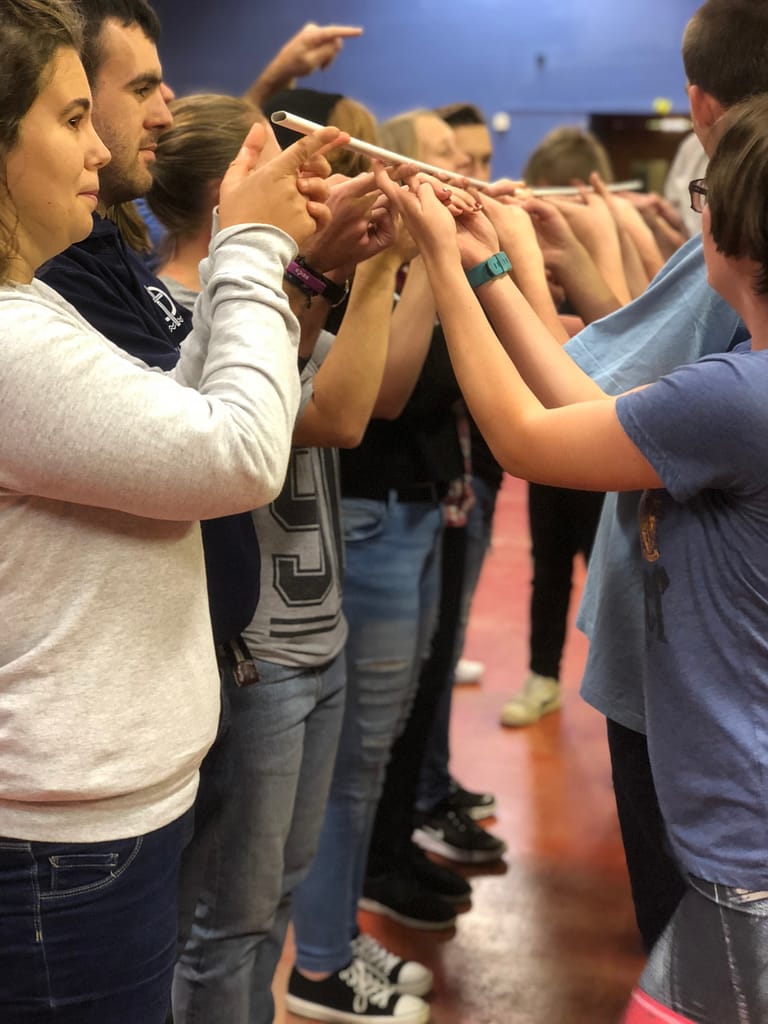 Eighty children also attended the Summer Sports Camps across four days, where the gifted trainee coaches Cissie Glass, Sam Adie, Luke Blay, and Scott Butler, mixed fun activity with messages on teamwork, leadership, and the gospel.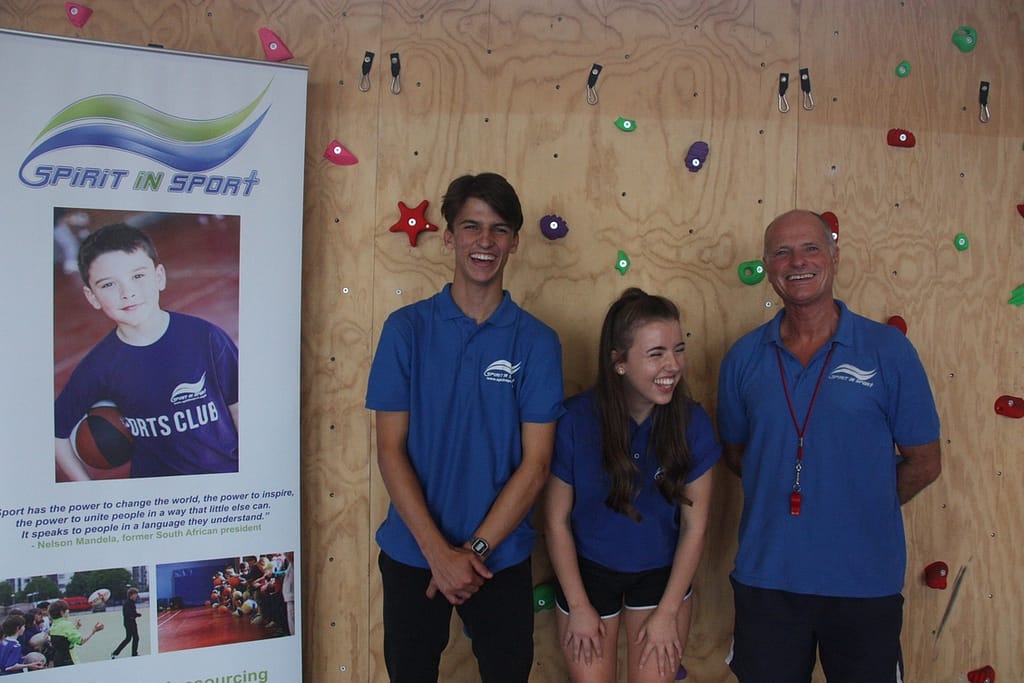 Cissie and Sam came through Sports Camps themselves before joining as trainees. Sam will soon be starting his FA coaching badge course, while Cissie is moving to Plymouth for her Primary School teaching and PE degree. Please join us in praying for amazing success with their exciting new educational chapters!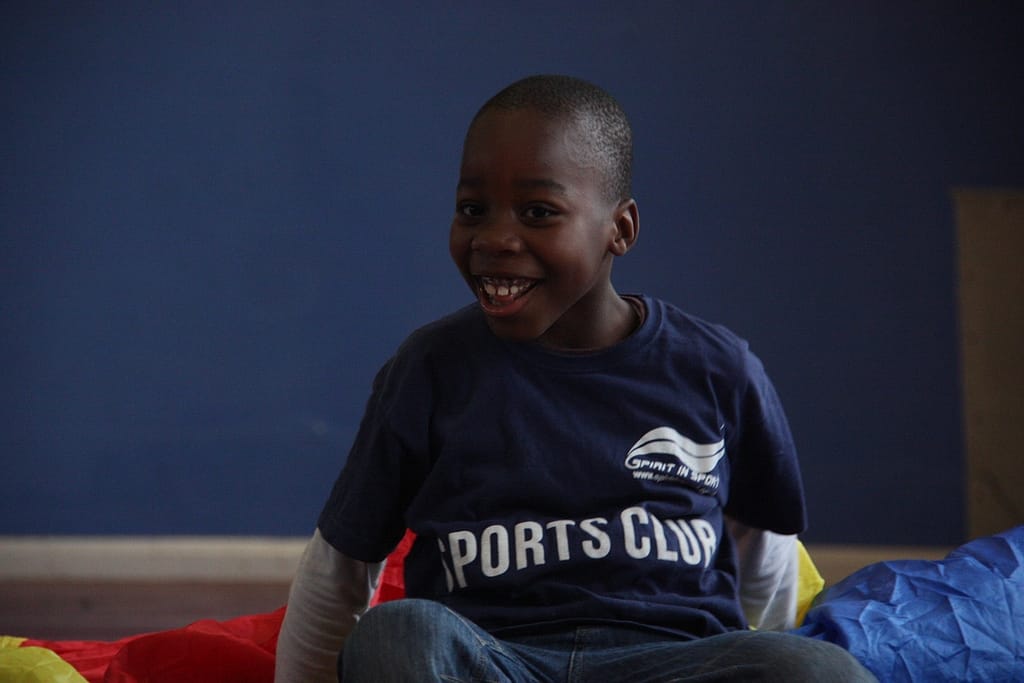 The successful Open Churches Project introduced Spirit in Sport to Family Church's Andy Bullock. Chris and Andy's fruitful partnership as Saturday and Sunday venue coordinators led to God opening doors to Andy's part-time employment. Leaving behind his 10 year transport planning career, Andy now helps develop the charity's services, business administration, marketing, and networking activities.
Chris' greatest networking activity this year was at the REACH Gathering in Asheville, North Carolina, USA. Expert sports ministry talks and workshops and godly encounters with fellow professionals from around the world saw Chris return "inspired, affirmed, connected and equipped".
"Hold onto your hats in the near future for outreach opportunities!", Chris tells us. This includes a 3v3 basketball league in the sports hall, designed in consultation with local semi-professional basketball players. The 'Portsmouth Trinity League' will be open to teams of all abilities and backgrounds.
As well as a GDPR policy, the summer brought a brightened 'Sunshine Room', thanks to match-funding from Somerstown's 'PATCH' (People's Action Team for Community Harmony). The new space – imagined-up by local trainee interior designer Janine Smith, painted by volunteers and staff, and furnished by the Men's Shed – brings the birth of a new 'Careers Cafe'.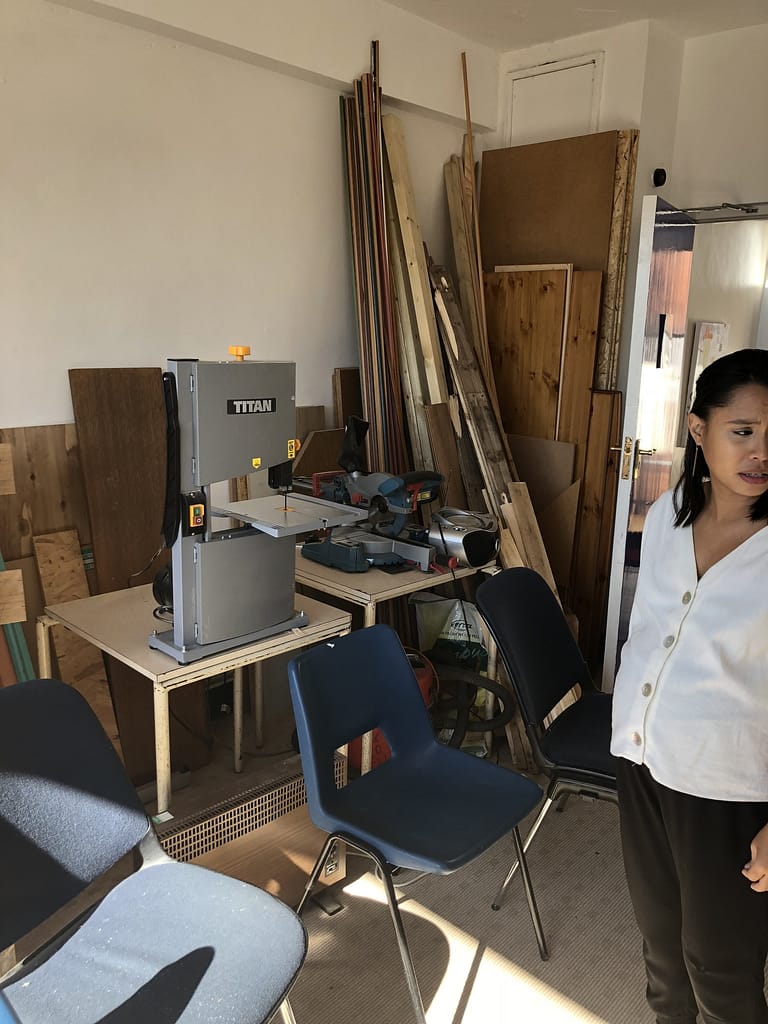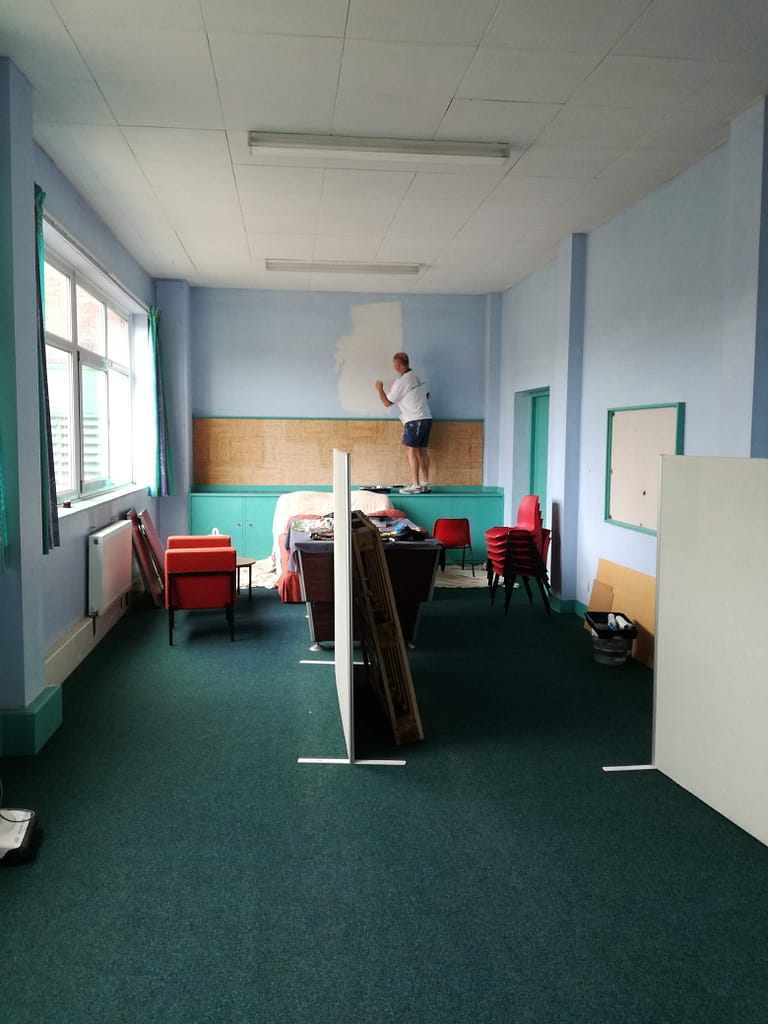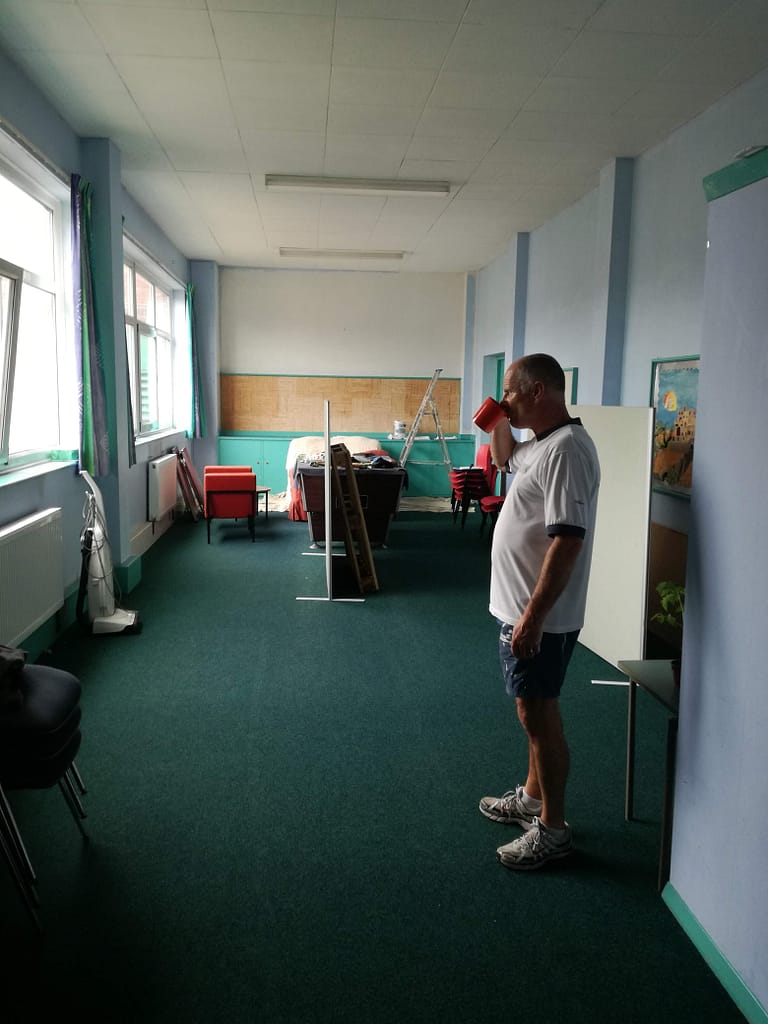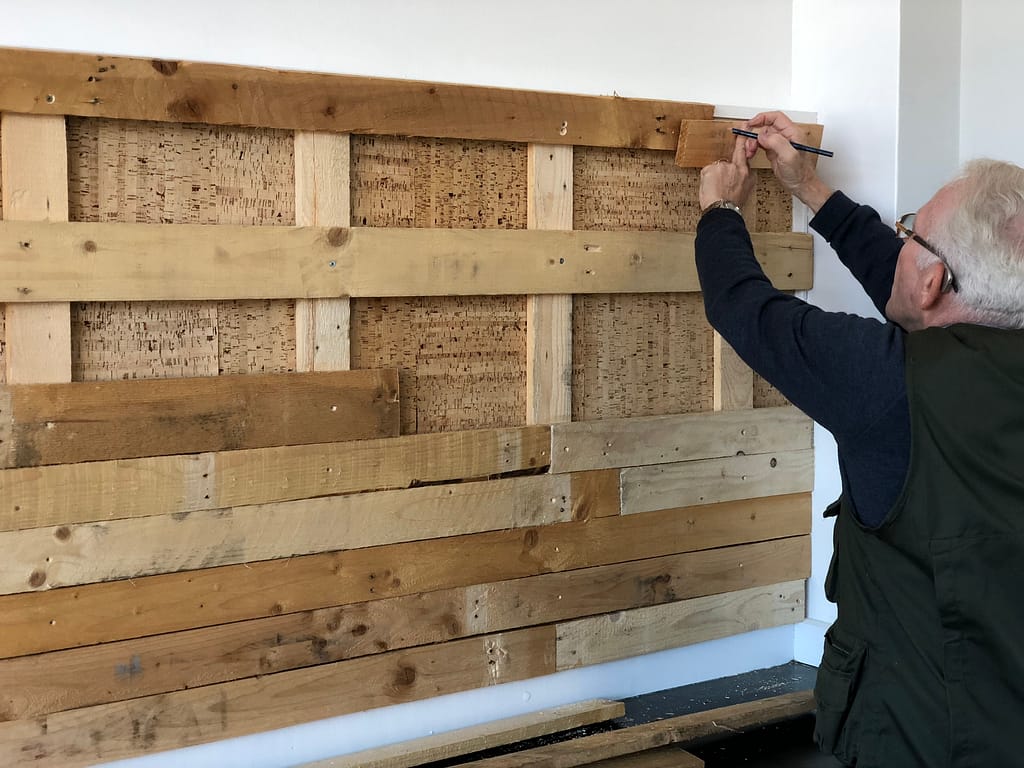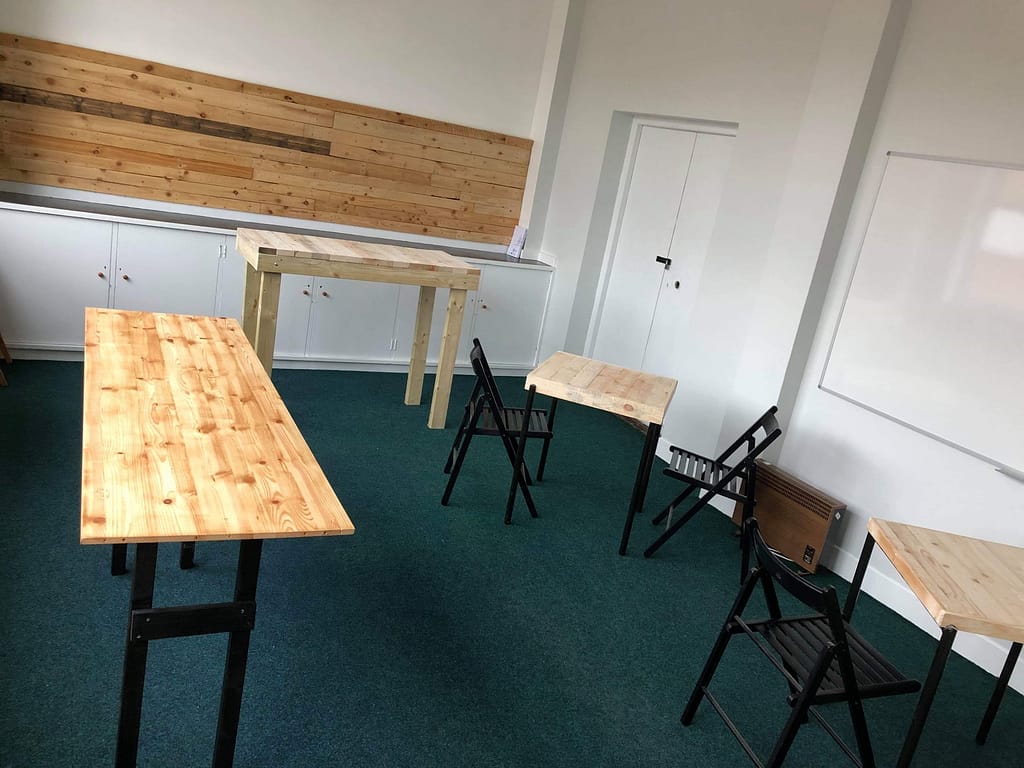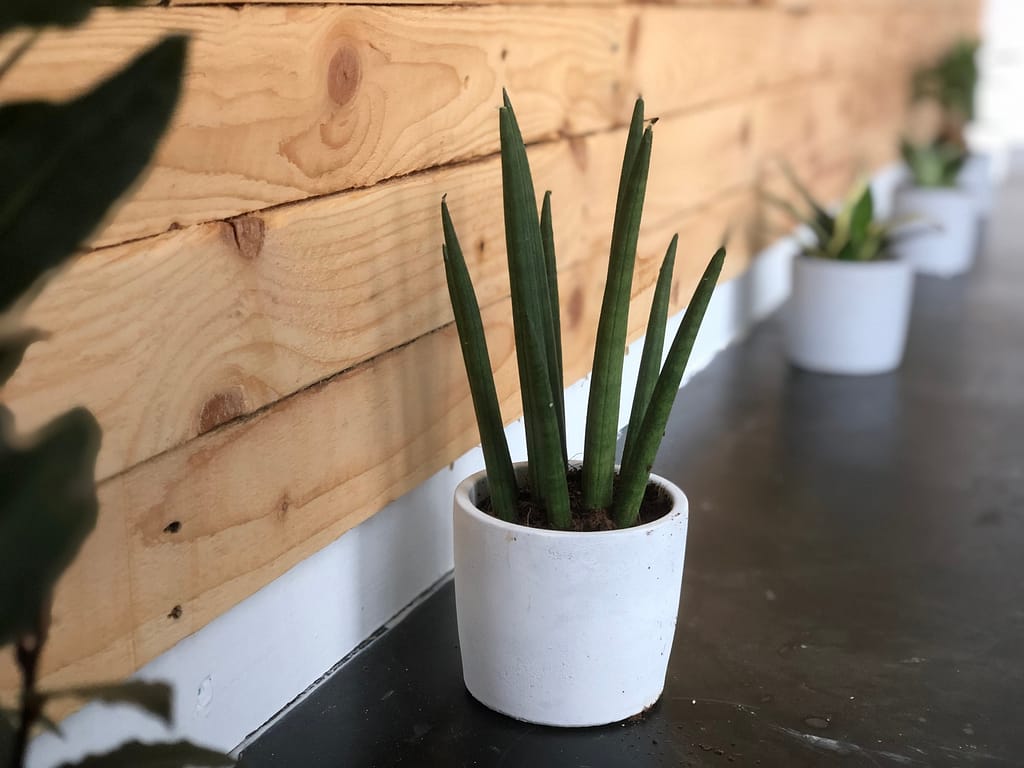 A partnership with local qualified careers advisors and institutions offers 16-18 year olds weekly opportunities to share career aspirations in an informal environment, gain access to resources, and be inspired by talks from professionals in the working world.
Thanks be to God for the kind support and space of Immanuel Baptist Church, which is amongst the blessings that help Spirit and Sport serve well.