We work with the local community in our friendly and safe environment, to meet needs, overcome barriers, and support them in achieving their potential. Spirit in Sport promotes good health and wellbeing through sports and community activities for people of all ages, leading on to preventing or relieving social isolation or exclusion, and forming long lasting friendships.
We welcomed between 59-86 visitors each week in January. After Harbour's victorious autumn league victory, Chris' own FC Corinthians have taken an early lead in the 2019 5-a-side winter league. Enjoying a different kind of bench to the one Chris normally keeps warm on Monday nights, the Men's Shed have benefitted from their new worktop, wasting no time in providing incredibly well finished tables for the now very white 'Sunshine Room' – or as we like to call it, 'Room One'.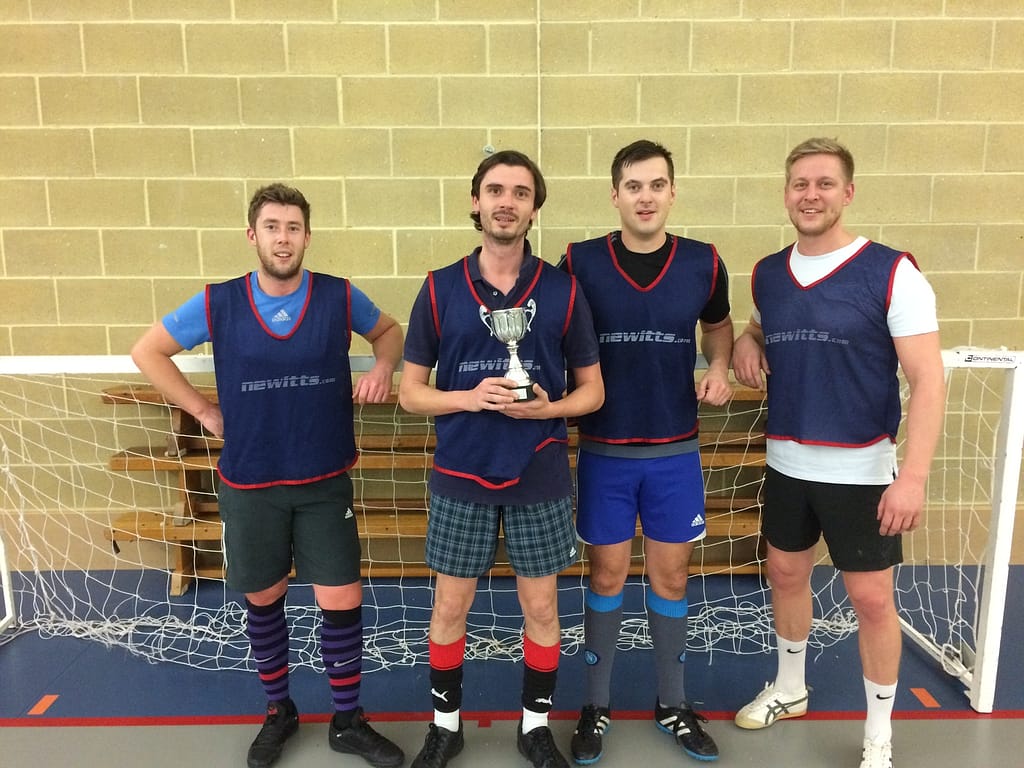 We have received an over demand for places on our February half-term Sports Club, perhaps thanks in part to our use of Google Forms for bookings and a brilliant short promotional film made by our volunteer media assistant Francis.
Along with our Spielberg in the making, we have welcomed a new Office Manager, Elaine, to help keep our feet on the ground and paperwork in order. As she sits down in the group for our now punctual weekly team meetings (also including our German intern Richard), Elaine has enjoyed hearing about the latest developments in this year's challenging but rewarding Open Church project, where Andy and Chris have helped coordinate again at Family Church and Immanuel Baptist Church, on Saturday and Sunday nights respectively.
Dom Daboo from St Jude's church has joined forces with the team as well as helpers from Immanuel Baptist Church to help run a weekly Alpha Course in our new Room One.
Just before the third week of food, games and conversations around faith took place at the Wednesday night Youth Alpha, a new long awaited project was launched in the same room in the evening before. The Careers Café launch evening saw a wide range of guests attend including parents of local school children, local college careers advisers, representatives from match-funders 'PATCH', social housing and community liaison officers, and city councillors and officers. Feedback suggested the guest presenter Alan Bullock Careers left these guests inspired and informed about 'options at 18 in a fast-changing world'. Careers Café will include discussion/networking evenings, one-to-one and focus group careers advice sessions, to assist local 16-18 year olds in finding their way in the world.
And as we take a deep breath ready for our batch of 20+ children to arrive for the Sports Club, we're keeping one eye on the newly lined Sports Hall, where match-funding from the Foundation Partnership has meant we're soon ready to launch our next new project; 3×3 Basketball.
Phew! With all that going on, Christmas is a distant memory, but we're encouraged that the Lord has his hand firmly on our work at Spirit in Sport, and we remain grateful for the support (and internet connection) from Immanuel Baptist Church!