TEAM WORK, PERSEVERANCE, FUN.
NO SPORTS CAmp tHIS SUMMER
Across the academic year of 2021/22, we have been SO BLESSED by God for being able to run a total of 4 school holiday Sports Camps, including 157 children visits altogether!

Not only that, but we have completed 24 weekly Sports sessions for Home Educated children in this time with 660 children visits in total across the 5 seasons, and we are also now piloting a new weekly School Sports programme with a local primary school.

This is all of course alongside our regular Monday Night 5-a-side Football (4 teams of very spritely and competitive …young…men!) and other individual outreach events…Phew…

We are so thankful for being given the opportunities, people, equipment, strength and guidance to do all this and more over the last 9 months. 

But as we begin to countdown now to the summer holidays, we are confirming here that there will be NO SPORTS CAMP this summer. 
BUT HERE'S THE GOOD NEWS!! 🙂
We are not resting! (well, not completely…). We will be spending this time getting ready for a very exciting year ahead.
NEW EVENTS CALENDAR!!
Before the first Sports Camp takes place in the autumn we are aiming to have ALL of the dates confirmed for our 2022-23 season, including for when the bookings will open and close.
AND MORE GOOD NEWS…
We are very much looking forward to introducing you to our new No.10!! – OurGRADUATE TEAM LEADER who will be joining us full time from September.

Together with a new intern, we are very excited to be adding new faces, experience, and unique skillsets to our staff team. 

This will allow us to train up our future leaders and also expand our programmes and services and go further as we continue in our mission to REACH THE COMMUNITY THROUGH SPORT FOR CHRIST.
Our growing staff team continues to be made possible through the kind generosity of our regular and one off financial supporters. You can read more about our New No.10 on our website, which also includes ways that you can show your support if you'd like to. 

While we appreciate it may be disappointing to not have a sports camp this summer, we trust you share our excitement for what's to come from September!

Thank you as every for being part of the journey…we wish you and your family a very fun and safe summer!

If there is any way we can help you at this time, please do get in touch!

God bless

Coach Chris and the Spirit in Sport team

www.spiritinsport.org.uk
Winning with humility
Losing with dignity
Perseverance
Leadership
Team work
Fun!
Sports Camp is Spirit in Sport's flagship sports activity. Available to children aged 6-15, Sports Camp normally takes place across the morning for 2-3 consecutive days during February and October half terms, and easter and summer holidays.
The event includes warm ups, sports skills and drills practices, and team games and competitions. 
Sports Camp is about developing character and confidence, as well as physical ability in sport. The sports activities carry with them messages about important Biblical and sporting principles.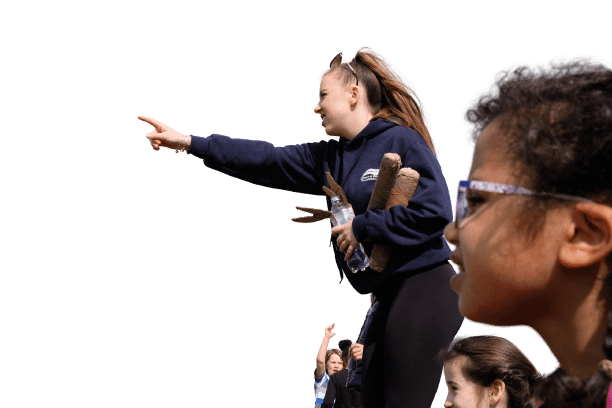 Our next Sports Camp will be: October 2022
There are some really important rules we need to make sure are in place so that each session can happen safely while still being as FUN as possible for everyone! 
All participants must be booked in before arriving to the event on the day. 
You must only attend if you and your household have no Coronavirus symptoms. 
Please arrive ready at 9:50am where possible for a safe, quick and organised start and please exit efficiently at the end of each event.
How we run this event will be subject to any changes at short notice in line with any changes to government guidance and restrictions. We will endeavour to inform everyone prior to the event wherever possible. 
all children age 6-15

all abilities welcome*
At the end of each Sports Camp day we group up with everyone, share some of our highlights or 'champagne moments' and talk about some things we've learnt together through the different activities.
We use our devotional cards to help the discussions while also sharing something related to our faith at the same time.
*Spirit in Sport programmes are designed to cater for all abilities and backgrounds. We aim to balance fun with sport and character development. On occasions, we may be required to assess the suitability of a participant for certain activities with their parent, before they take part, and ensure the right support is in place to give the child and all other participants the best possible experience, or offer an alternative programme where appropriate.