As Tokyo's flame was snuffed out until the start of the Paralymic Games, the centre of Southsea was set alight by some competitive and dedicated sporting efforts from our more experienced sports men and women!
ST JUDE'S SENIOR CITIZENS CLUB kept our coaches on their toes as they got fully involved in a visit of our fun family-friendly games and challenges.
Spirit in Sport were invited to form part of a special two week programme put on by St Jude's church for the local community.
From Tokyo to Southsea
There was no letting up on the pace or technicality of our team games, from 'Head, Shoulders, Table, Ball' to 'The Cup Stacking Game'.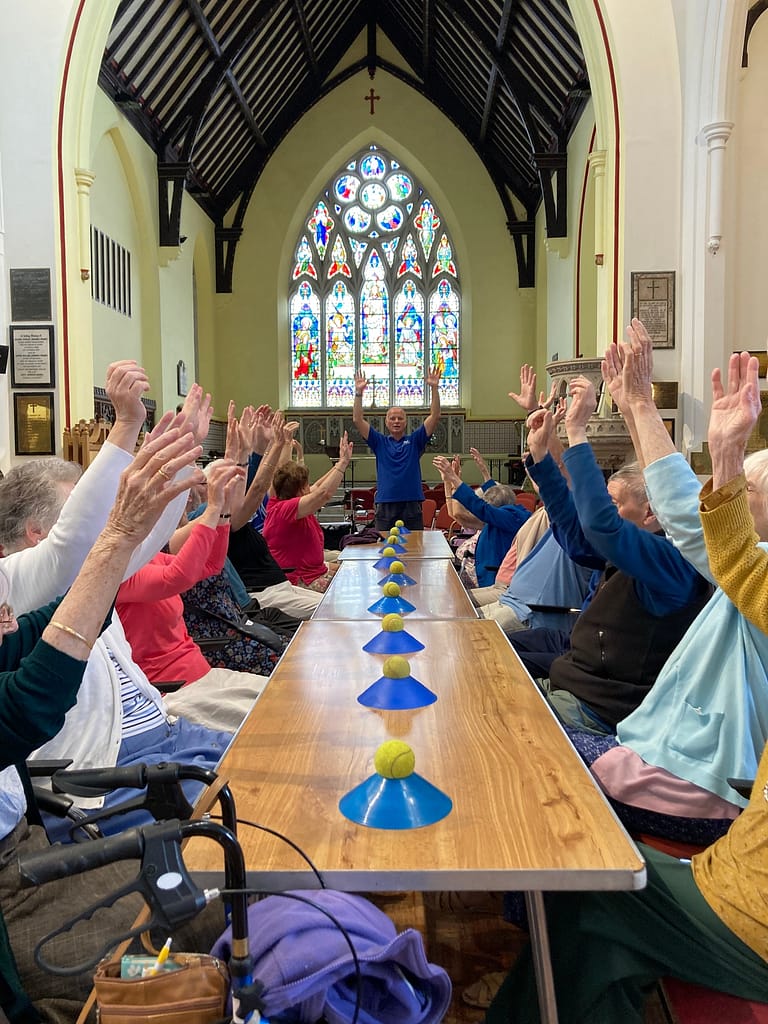 While the memorable 2020 Olympic Games had come to a close in Tokyo — complete with our very own local Gold medallists — it was as if Team GB's baton of competition, commitment and character had also made the 6,000 mile journey back to the city.
The spirit of The Games was alight in the impressive central Southsea church building as a '2020' vision was needed for the agility and coordination challenges, before moving on to the memory games and our very own mini-Olympics.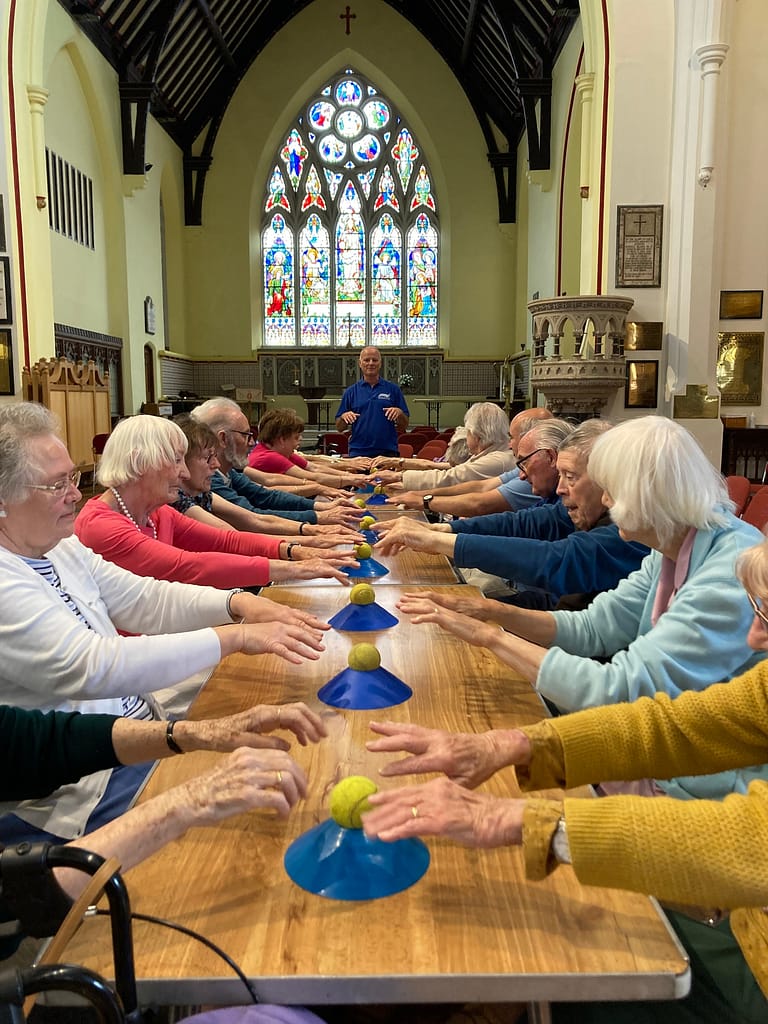 Remembering Team Work's Best
Our Sports Coaches got the teams talking after the memory game as we reflected on the differences between working alone as individuals and as a team — all agreeing that breaking the task up to be shared across the team ultimately proved to be the route to gold.
An intense Sticky Head game brought home the programme of challenges, with some participants — including the cameo of Coach Chris' own father — taking a well earned rest at the finish line!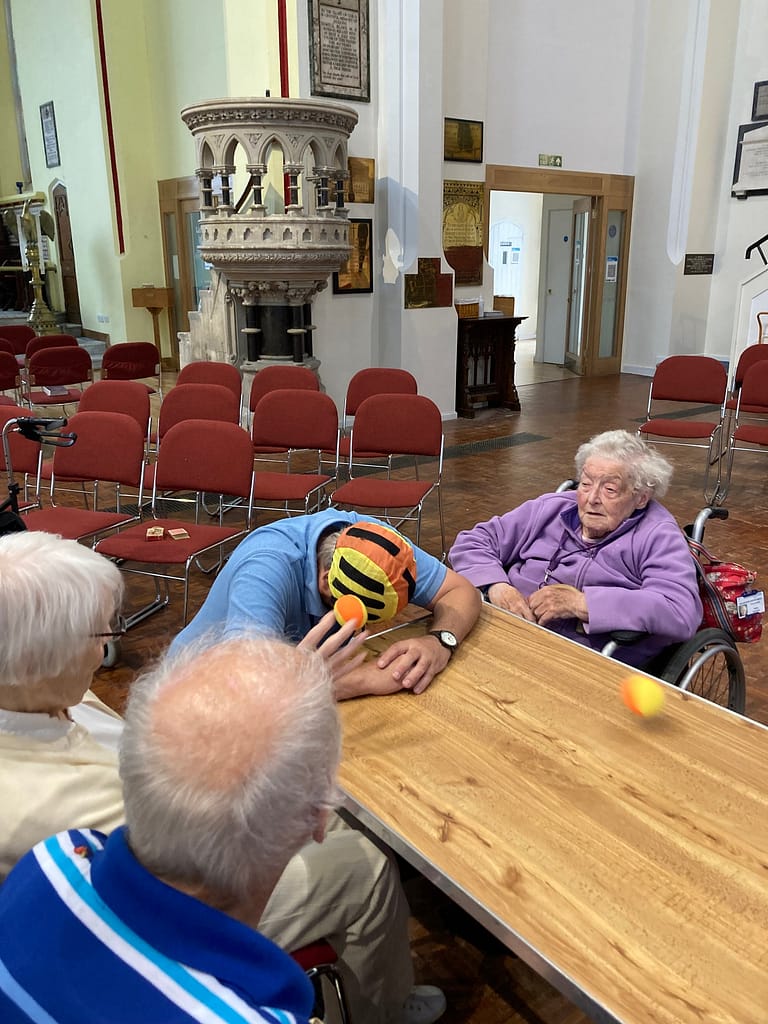 Podium Finish
Our outreach activities followed on from an excellent talk on heavenly matters by the church's Rev Neil Smart and a relaxing refreshment break. After our games and prayer with the group came lunch, and then a fun quiz to keep the competition heated up!
We loved working with the church and experiencing how the group fully got involved in the full range of sporting games and challenges.
As we look forward to more outreach work in future — we take our (Sticky) hats off to our 'silver' generation of our local sports men and women as they take to the podium following a gold standard performance!