If you were to see our recent social media posts or receive a Sports Camp participant thank you email, you might be thinking our humble Southsea base has become the centre of the world's media spotlight. The reality is that we're not quite there yet. But we've come to appreciate that we live in a society filled with images, vlogs and video posts. It was time to catch up. And we found our first answer in an enthusiastic British Filipino volunteer called Francis.

Over the past year we have been blessed by the presence of Francis, our Video Editor, Photographer and Graphic Designer. After our demanding requests for Sports Camp publicity videos, Careers Cafe launch flyers, and sports devotional card designs, we grabbed a cuppa and sat back with Francis to find out more about his background and purpose in Spirit in Sport.

I make videos, with a series of intuitive motion graphics alongside them.

"What else?", we asked.

I also do photography with great angle shots, with the help of Photoshop and Lightroom retouch. I also create exceptional pieces of graphics designs that are then used for promotional purposes, especially making motion graphics.

Great! So, what are your main roles and responsibilities at Spirit in Sport?

As a data processor I'm responsible for the contents; videos, pictures and audio.

Tell us more:

I basically process them, in other words I take videos and photos, I then edit them into a video. I also make sure that the video is meet with Spirit in Sport's desired standards; making sure that everything is not sided from their main goal. I also make sure that I give copies of the data to the project manager as well as to the customers. This is a very heavy task since many of them have concerns with the data that I hold during the project uptime. Other than creating videos and doing photography, I also do a bit of graphic design, I create posters, flyers and leaflets.

But with all these skills, why, Francis, did you choose to volunteer?

To have a taste and experience what it was like to work in the real world of a freelancer but also in an industry that is about helping others, a community full of people hungry for success and helping others to also reach their successes in life.

Oh yes?

This is good for me as an individual because I can see what I can practically do and what I can't practically do. This will not only pave my way to success, but it will also pave ways for other to be encouraged in doing the same thing, it doesn't necessarily have to be media based, but in all aspects of life; business, teaching, ministering, selling, design and plenty more.

Do you have a vision, Francis?

For me, personally, it was to find myself, see what I'm good at, where can I improve to do better in the future, to gain a better experience with the gifts and talents I was given. I wanted to show that deaf people can achieve the same kind of success that normal people can, even though we just wear "hearing aids". Despite our deafness, it doesn't mean that we can't do what we love to do – whatever that maybe in life.

Please tell us more!

It can be a little difficult at the start but once you start developing your gifts and talents, you can get to places where you wouldn't even imagine. Especially if they're a one-off opportunity.

What am I most looking forward to as a professional in future?

I want to be able to work as either a freelancer or same role I am under Spirit in Sport, in a well paid job with intentions to help other people who are also deaf like me to be inspired. I would love to start doing YouTube again. As I'm in my gap year phase, Im is still indecisive whether I will continue my University course or not. However there is a Portsmouth Guildhall Project coming up later on this year in the summer that I'd like to pursue. But all in all, I just want to improve and develop myself as a person alongside my expertise, inspire a few young individual who are in my age group, especially the deaf community. I want to be able to express that deaf people can achieve the same success that normal hearing people can, even if they're 'just' wearing an electrical device in their ears, what difference does it make?
The bottom line is I want to be able to inspire deaf and non deaf people alike to achieve the best in their lives.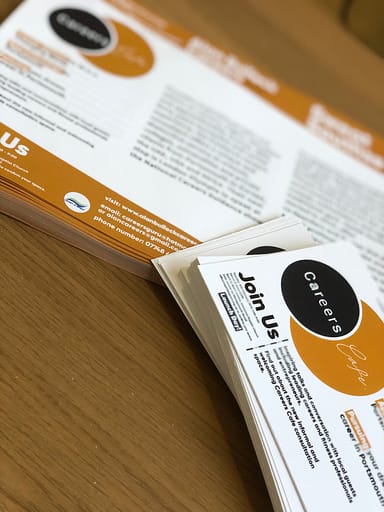 Where do I want to improve in media?
For me mainly how I edit, I want to be able to edit more efficiently and more quickly, even though I am currently using a 9 year old Mac, that's still not going to stop me from doing the things that I love to do: video editing and graphic design. There is one particular aspect of video editing that I want to improve and develop on, that's motion graphics.

Finally, Francis, do you have any advice and tips to give other budding media professionals?
My best advice I can give are be patient, be open minded and be understanding. The tips I can give are, be polite, smile frequently, don't be shy and be positive despite bad situations. For those who are starting to film with their phones… **sighs**, please I beg you to film in *LANDSCAPE* not portrait, you will save a lot of trouble for yourself and consumers alike if you plan to take filming seriously. Also you don't need a fancy camera to be a professional, all you need is self confidence and know that you can do it. To conclude, if you really want to be a 'professional', you must have the passion and the desire to be 'professional', also it takes time and practise unless you wanna use templates and presets. If you want to have that 'title', you have to learn it the hard way and develop it. So I encourage you to start exploring, have a look at what you're good at, it can be anything if you put your belief in it, if you choose to desire success in that particular passion that you pursue.


Thank you Francis!

Contact us for more information on our media ministry and how we could support you.

A lot of our activities and services are free of charge to the public. Any donations are most welcome, including to help Francis with his work here in the office.