Lots of people have been involved in our different activities across the sporting and community programme. From Sports camps, to Community Café, to 5 a side football, we'd like to introduce you to some of our Spirit in Sport Stars!
Ben, Croydon native and Portsmouth University student, has been a 3X3 Basketball regular since the very first launch night on October 2019.
He has showed up every week (apart from once to watch his 'home team' Arsenal edge past the mighty Portsmouth in the FA Cup). His commitment is encouraging to everyone and his play has taken an upturn week after week, no doubt due to his persevering spirit and cheeky smile and celebrations.
Ben has brought along lots of friends and peers from university courses and groups, helped spread the word about 3X3 and been a huge part in the first year of our new league.
We (virtually) caught up with Ben to find out how he's been getting on, about his experience of lockdown and what kept him coming back to 3X3 each week.
We're going to start off with finding out a few of your favourites.
What is your favourite…?
…Sport to play? Football
…Sport to watch? Football
…Place in the world? I don't have a favourite place
…Drink? Supermalt
…Food? Jollof rice
…Bible Verse? Nahum 1:7
"The Lord is good, a refuge in times of trouble. He cares for those who trust in him"
Q. How have you found these times?
It's been interesting learning to adapt to changes but I think it has allowed for an opportunity to learn more about myself as an individual.
Q. Your commitment to 3X3 is inspiring, what brings you back week after week?
Exercise and community. Also, it's a way of keeping fit and playing against other individuals too.
Q. What would you say to people thinking about getting involved in 3X3 Basketball?
I think they should do it! It's very friendly so even if you didn't know anyone it's very welcoming. You're also able to go in your own free time!
Q. What would they like about playing at Spirit in Sport?
The competitiveness is fun when we play in teams!
Q. What advice do you have for others to stay stable in these difficult times?
Find an activity you like and keep doing it, as well as making sure you go outside and get some fresh air!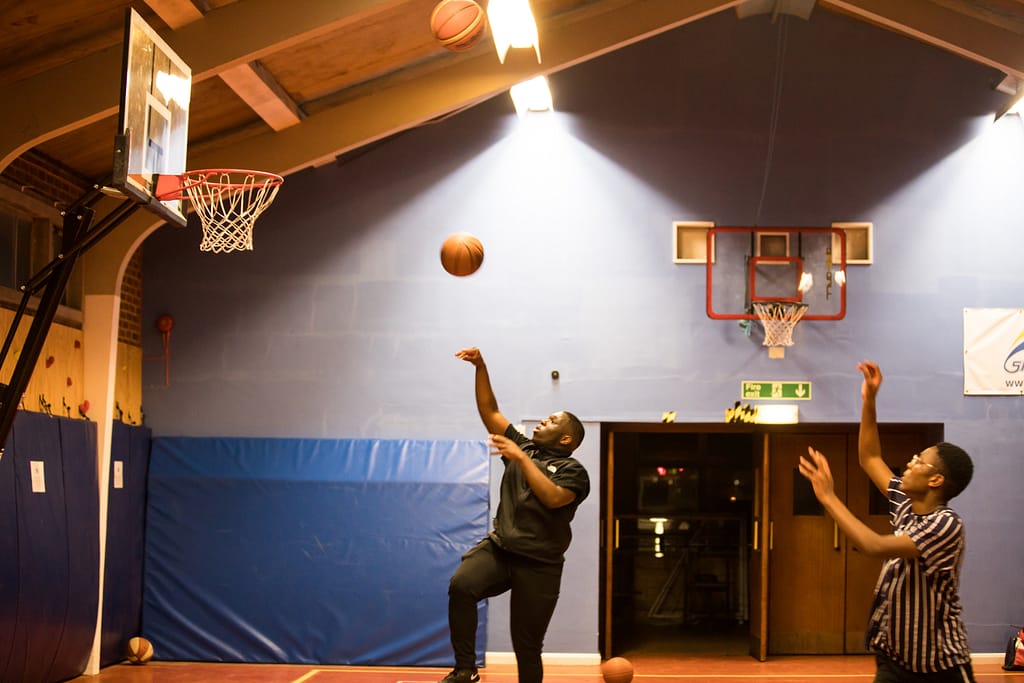 If you'd like to know more about 3X3 Basketball, our friendly but competitive league or any of our other activities, subscribe below, keep looking out for updates on our website and social media (links below) or send us an email at office@spiritinsport.org.uk
Connect with us on social media or subscribe for updates including when we can restart the league!