Spirit in Sport have returned this week to the playing field!
With the announcement of the country's stepped approach out of lockdown, we didn't waste any time in churning through the government guidance and other organisations' information to confirm what that would mean for us.
And so, with our mitigation policy updated, hand gel at the ready, and new contactless booking system in place, the action packed sports drills, challenges and games have returned!
'Sports Camp' is Spirit in Sport's flagship ministry, with roots back as far as 2008 with a sports ministry at one local church. Then, amongst our other established sports ministries, we launched the new Home Ed Sports programme in December 2019.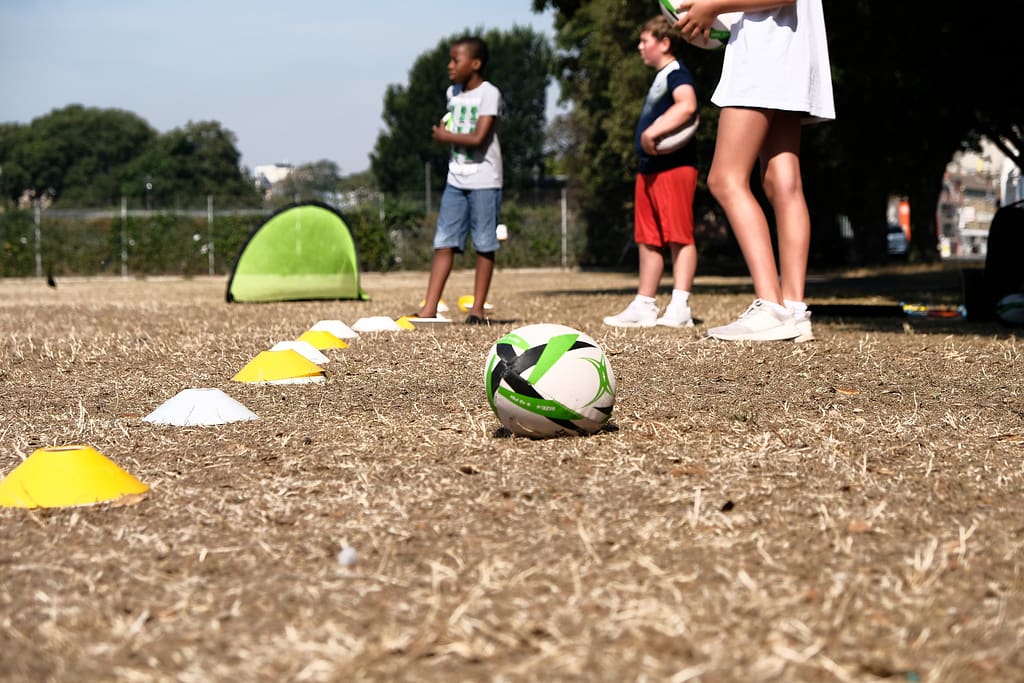 From March 2020, in the first national lockdown, we went online with weekly encouragements including 'Word of the Week' and 'Meet the Team'. After a short return for both the summer Sports Camp and outdoors Home Ed Sports in September and October, we again had to go online with the second lockdown by November.
This time, with the help of some grant funding, we were able to introduce 'Sports Delivered!'. Six weeks of short sports challenge videos were supported with deliveries of sports equipment to friendly familiar faces at 15 households in and around Portsmouth.
Not being able to start as we had hoped in January 2021, we again embraced the online world in delivering a longer 15 minute home workout video, led by Coach Chris along with our Sports Coaches Issie and Cissie.
But now we are back. Easter is coming and both Home Ed Sports and Sports Camp are being brought back to life!
Both programmes are taking place opposite Pembroke Park, near Southsea Common. We use a lovely grass space which is large, visible, and easy to access by foot, bike or car.
Whether you are a seasoned Spirit in Sport programme participant, or ready to dip your toes in for the first time, please come down, get in touch, or go to the 'Sports Club' section of the website to learn more!
We are excited to be back out and hope and pray it is for the long term!
Not only so, but we also glory in our sufferings, because we know that suffering produces perseverance; perseverance, character; and character, hope. And hope does not put us to shame, because God's love has been poured out into our hearts through the Holy Spirit, who has been given to us.

Romans 5:3-5