A SPRING IN OUR STEP
It may now be September, but as far as we're concerned, we're carrying on like it's still the beginning of March and nothing has phased us! Only now, what we can provide to the Home Education community in Portsmouth, we hope, will be even better!
We experienced an abrupt stop with all activities back in the Spring with the national news filtering through about a pandemic taking hold. Even now it is hard to believe – six months later – that we are writing about a real life situation and not the script of a novel or a critique of a Hollywood blockbuster!
We were 3 sessions into our second 6 week season of what was becoming an exciting new adventure for us. While Spirit in Sport has years of experience in delivering Sports Camps for children in the city on school holidays, providing sports and character building games to children during school time was new to us. 
After a full house taster session in December 2019, and a successful pilot season of 6 weeks, about to enter into session 11; who was to know what would follow?!
But now, after half a year of weekly Zoom team meetings, and putting our talents to creating a wealth of short uplifting videos, introductions to the teams, and sporting challenges to keep us connected and encouraged, we are back to what we love best.   
Season 3 of Home Ed Sports is taking to the great outdoors! And what better time to start? A warm and fresh September Tuesday morning!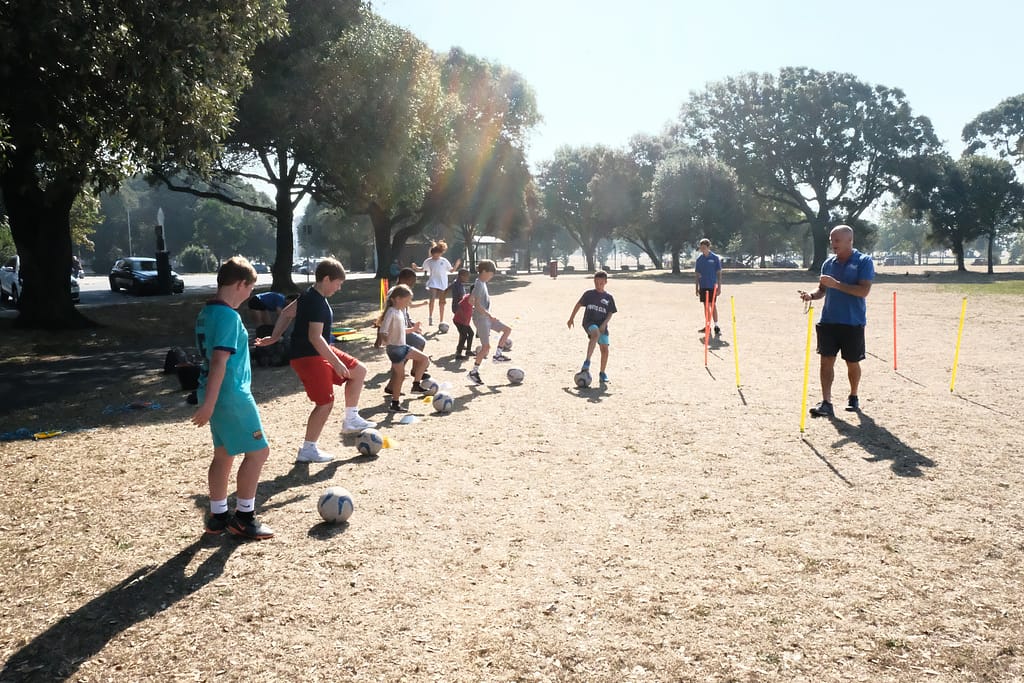 Our Welcoming Second Wave
Home Education Sports is a 'new to 2020' activity run by Spirit in Sport. We provide an hour of high intensity (for children) sporting activities, which help physical, cognitive, skills and confidence development, as well as core teaching character principles such as perseverance, winning with humility, losing with dignity, challenge, and fun.
Our lead coaches are all committed Christian and so translate these life teachings from their own Biblical understandings into real life activity, while aiming to create an environment of inclusion, safety, and patience! (As well as fun!)
Our team games are accessible to all, and include a range of sports and challenges, from hockey and football, to rugby and 'beat the bunny', finishing off with an exciting team race!
We are reconvening by faith. As part of that faith, we are giving due diligence to all we do and the people and equipment we have been blessed with.
Thankfully, as an educational organised sports based activity, we pass the 'rule of 6'. But not content with just that, we are doing what we practically can to play our part in our nation's defence against a 'second wave'. 
And so, with our visual messaging, hand sanitiser and disinfectant wipes at the ready, carefully placed sign-in table and marked out Games Area in place, and non-contact coaches raring to go, we're excited to have our own 'Second Wave'! What second wave? The one that follows the last time we waved to our Home Education children when they arrived to our base for Season 2 Week 3 back in March!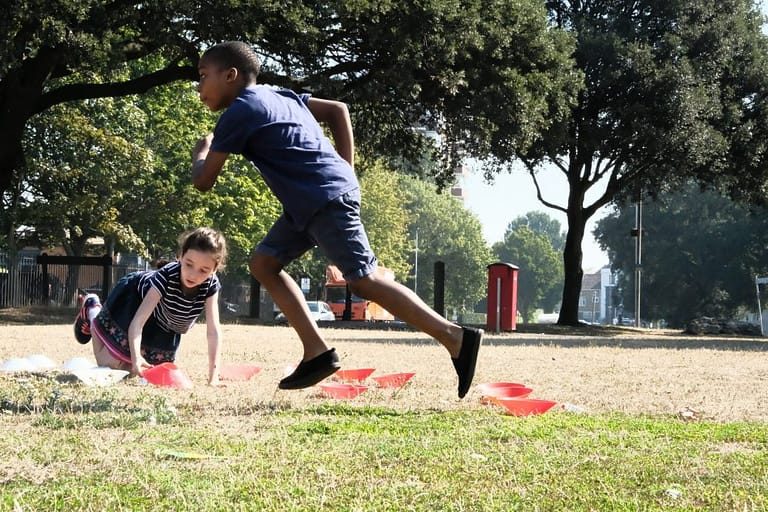 The small print
Home Education Sports runs for 6 weeks at a time, between 11am – 12pm every Tuesday morning on Southsea common, priced at £3 per week per child, and £1 per child for the 3rd, 4th and 5th from the same household. Our coaches are supervised at all times, with at least the leading coaches DBS checked. All of our activities are covered by insurance. Parents are welcome to join us but must confirm that they will comply with all conditions set out in our COVID-19 transmission mitigation policy.The booking form provides all necessary information and an opportunity to confirm and consent to requirements. Further information is available on our website, including how to book and pay. We will continue to monitor government guidance and legal requirements as our programme progresses, and are prepared to make alternative arrangements or pause again should it be necessary.