WAS THIS THE EURO 2020 FINAL OR THE NOU CAMP? With some of the passing on display, it was possible to think you were watching La Liga in Catalonia rather than a local friendly at Portsmouth's Langstone Sports Site on a recent Saturday afternoon.
Hours before THE THREE LIONS completed their historic 4-0 triumph over Ukraine — raising the spirits of a nation in the process — a patched together team of seasoned players came together to enjoy an emphatic victory of their own.
The opposition was a newly formed youth team with ambitions to join the local league in the new season.
Coach Chris with the support of Coach Andy has been visiting the group of young lads in recent weeks on a Tuesday evening over at Bransbury Park. After a few weeks of drills and games, it was felt that a real life match situation was due, to start conditioning the team.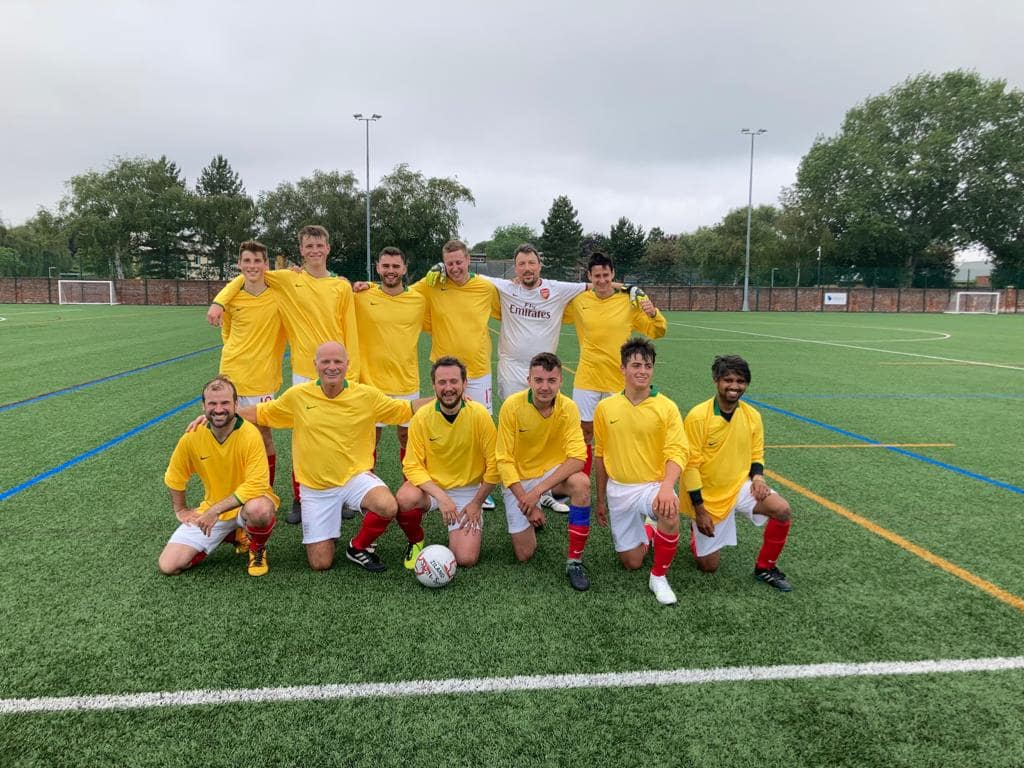 A combination from Monday Night Football 5-a-side teams, local contacts, and even cameos from coaches, thankfully gelled incredibly quickly.
An inspired team talk before kick-off led to a quick and confident start as the goals started to tally.
The team talk not only shared some quality coaching tips but finished off with a reminder that the day was all about building friendships, before we invited the team to join us as our coaches prayed and gave thanks to Jesus — Spirit in Sport's number one team-mate (not Man City's Gabriel, to clarify for those less familiar of Spirit in Sport's mission of REACHING THE COMMUNITY THROUGH SPORT FOR CHRIST).
Going in at half time with a clean sheet and near double figures, the lads nevertheless got some (gentle) hair-dryer treatment from Coach Chris for their all-too-many long balls where a simple pass would have sufficed.
Into the second half, the local youth team had gained some maturity in their play, and communication was starting to set in. As the opposing elders started to feel the effect of their age and lockdown pounds and the sub rotations came in thick and fast, the youth team begun to gain rhythm.
The clean sheet was wiped with a counter attack that resulted in a well deserved and long awaited first goal for the youth team. And while the second never came, combined with an excellent effort by their goalkeeper throughout the game, there were reasons to remain hopeful.
The game finished in the double figures for Spirit in Sport's veterans, but the youth were able to look up and begin to make plans for the season ahead, with lots to talk about and work on.
Messages have already started coming in from some of the excitable veterans about the possibility of forming an 11-a-side team under the Spirit in Sport banner. Even more noticeable though is the aching bodies 4 days later. And so our response of 'one step at a time' both physically and metaphorically, is appropriate for now.
Keep an eye out for the return of our Monday Night Football!