With a name that translates to 'star', we have welcomed one in the making amongst our trainee sports coach team. Esther, who along with her sister Debbie, has joined the exciting new generation of trainee coaches, has been quick to shine in ability as well as Christ-like character. 'Quick' is a word that will become associated with sprinter Esther in the years to come, both on the athletics track, as well as in her willingness to take on the responsibility that comes with being a leader in sports ministry. 
Just like her favourite sports person Usain Bolt, Esther is destined to be a high achiever. Yet most importantly for us, she is also a firm believer. Both qualities are summed up in her favourite encouraging Bible verse: "I can do all things through Christ who strengthens me" (Philippians 4:13).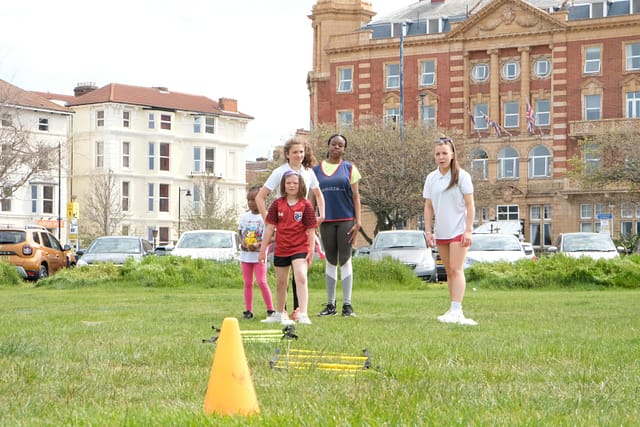 Esther found out about Spirit in Sport through her dad who is a pastor of a local church in Portsmouth. "I wanted to get involved to sharpen my skills while learning more and to get involved with the kids and their love for sport", Esther explains. She continues: 
I would like to help a lot of people fully experience and get involved with the opportunities given and bring out the fun and spiritual side to the camps in as full a form as possible. I would also love to learn a lot of new skills and grow in my love of sport and spirituality.
Esther encourages the young people in our sports camp to take each opportunity they get by both hands and enjoy it. As well as having hands that are ready to take each opportunity, Esther is, quite literally, quick on her feet. As a member of Portsmouth Athletics, in 2021 she recorded a PB of 13.5 seconds (only 3 seconds behind the world record!) and was ranked 325th in her age group in the UK. Esther clearly practises what she preaches and is setting the pace!  Just like her name-sake from the Old Testament, we know that Esther is born for such a time as this.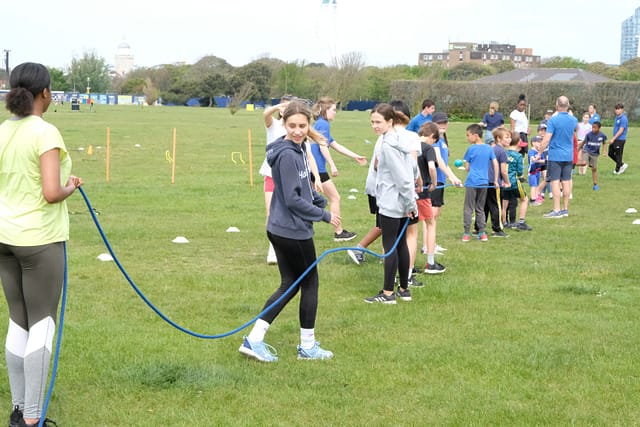 That is a very fast time for someone of Esther's age, we wonder how Esther manages to keep her cool. But then all becomes clear when we ask what her life advice would be for Sports Camp participants: 
There are no new problems under the sun as they are all in the Bible so you can ask God and read it in his word or ask a trusted person.
We are so very blessed with our team of new trainee sports coaches and make it our aim to ensure they get the most in sports ministry leadership training and character development in their time with us, before taking their next steps into adult life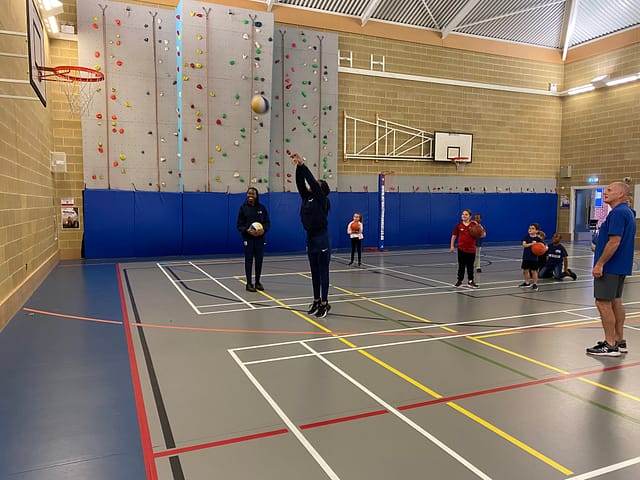 If you are interested in joining our next crop of trainee sports coaches, please contact us at office@spiritinsport.org.uk