As most of us begin to cast our mind to the gifts we need to buy and where we're going to find this year's Christmas tree bargain, our team at Spirit in Sport have been given the task of already thinking ahead to next year.
Over the past few weeks our team including interns, volunteers and paid staff have completed a full stock take of all of our equipment.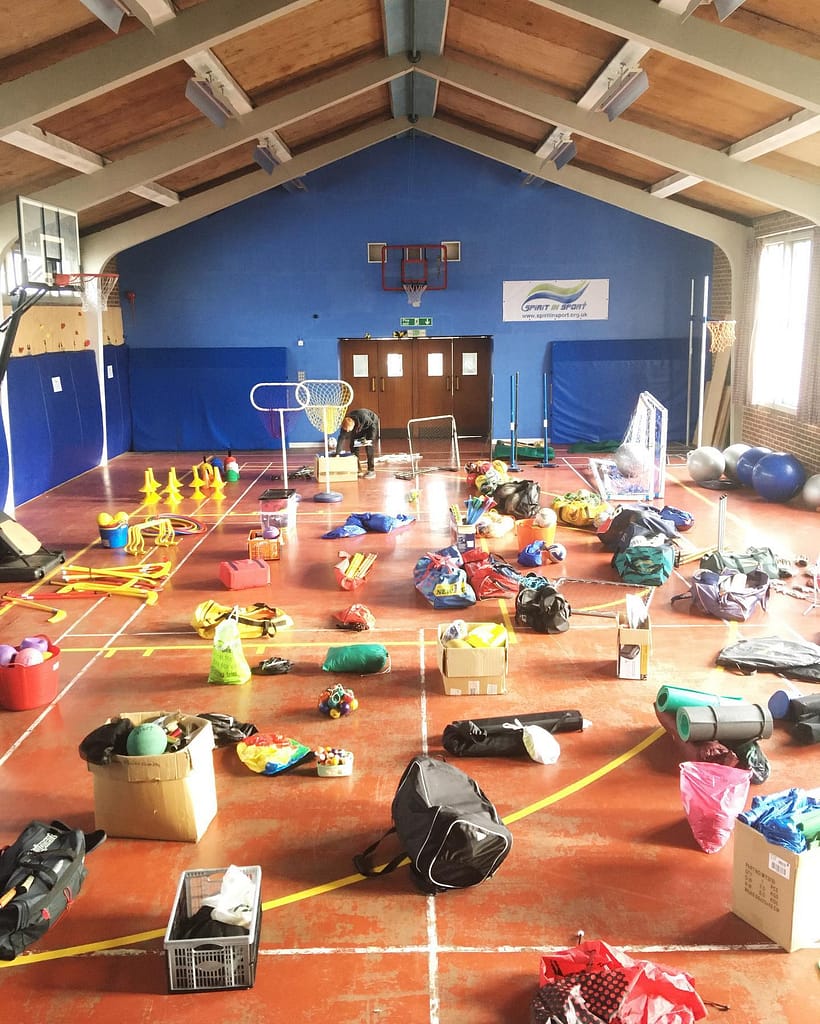 We've made a list and we'll be checking it twice.
Settling in nicely at the HQ, our intern Tim was given the task to take out all of our equipment, from balls and bats, to cones and mats, from nets and posts, to tables and chairs.
After making his checks, taking a count, and dividing equipment into categories, Tim's list was handed over to Phoebe who, using her love for Excel, is designing an all encompassing spreadsheet. The spreadsheet will then be used by our website designers AX Studio to develop a new tool to be available in the new year.
Preparing for a year in demand!
Over 2019 we received a number of enquiries for use of our equipment as well as coaches for special events. All the equipment was made available and returned safely across the year, with great feedback on its value along the way.
However, now, anticipating a further increase in demand, this new website tool aims to speed up the process, making it easier for our partners in the community to know what's available and make orders, and for us to stay on top of what's available or in use or needs replacing.
This project will also help us be prepared for activities taking place at our HQ. Our Sports Camps are set to HIT THE GROUND RUNNING IN 2020, with plans underway for a February, Easter, May, October and a special summer camp.
Our Home Ed Sports Taster Session next Tuesday will also help us decide whether to introduce a new programme in the new year for Home Educated children.
Phew! We're certainly very grateful for the help of all our volunteers, interns and staff. Now, having read our latest update from SiS HQ, please stop procrastinating and get back to the important task of gift buying and tree bargains!