FOUR Spirit in Sport coaches joined Team Leader Coach Chris on a Saturday evening in August to take 15 young people through sporting challenges and a chance to give their life to Jesus.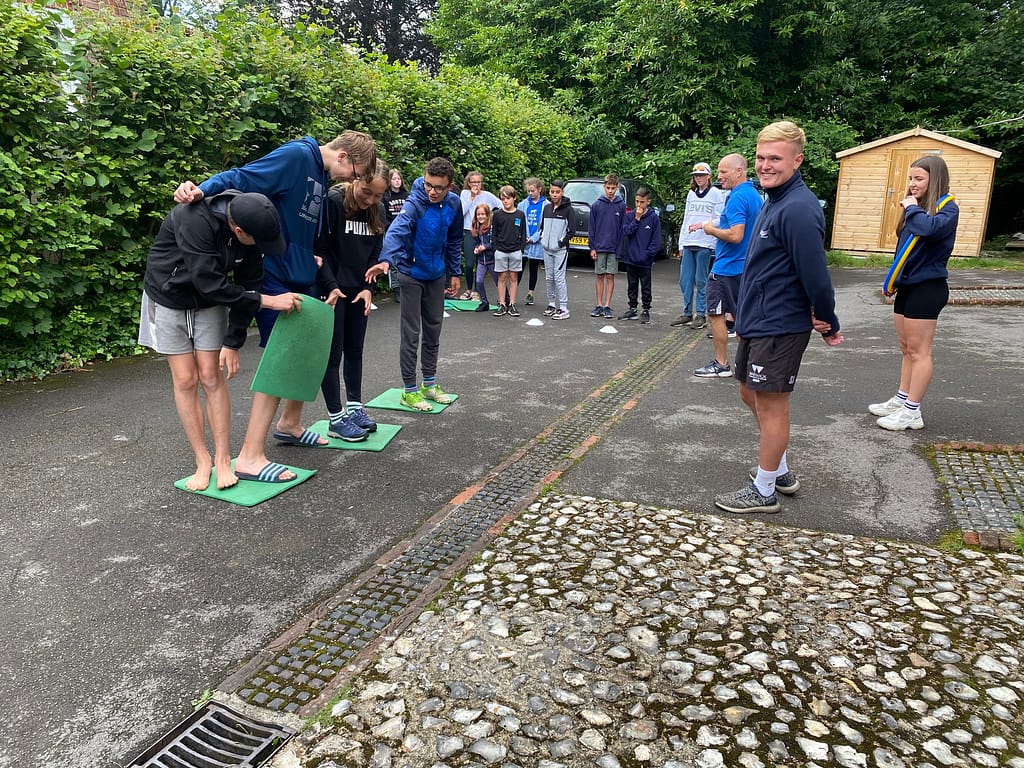 Three hours in bishops waltham
The group aged between 11 – 15 came from churches and their surrounding communities in Gosport and Lee-On-Solent to enjoy a special residential weekend at St Peters Church rectory in Bishops Waltham.
The three hours of team-building challenges and a test of skill felt more like 3 minutes as the coaches brought the games thick and fast to the relaxed yet excitable young people.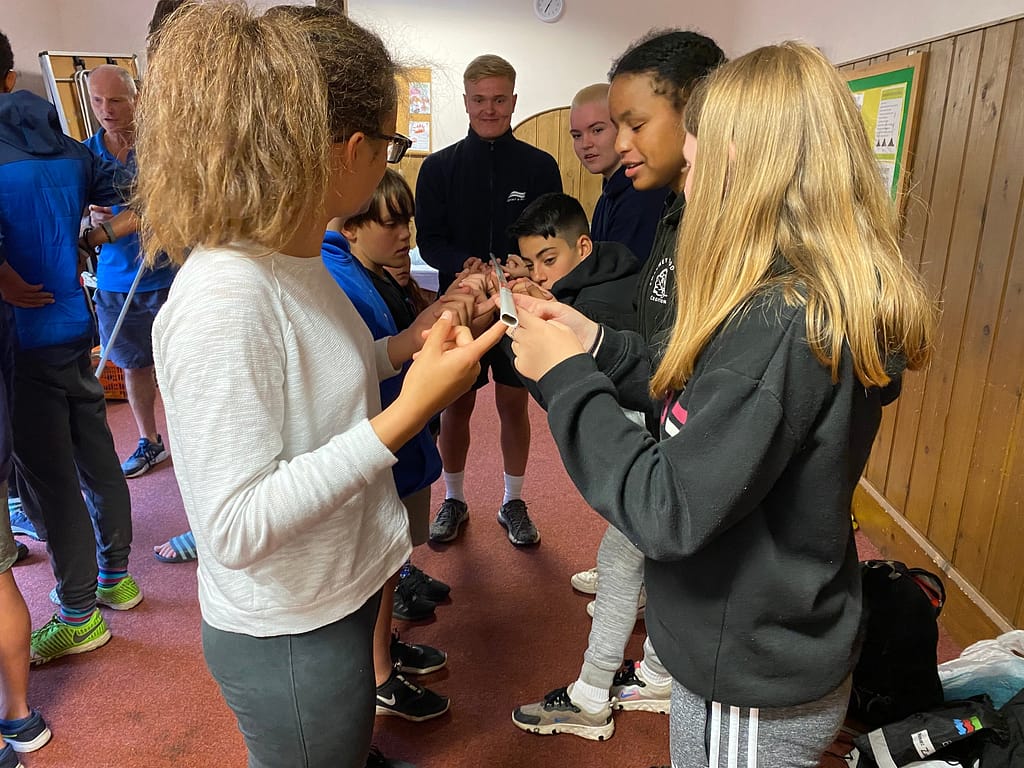 Championing Communication in Challenges
All sorts of creative and fun activities gave life to the key theme of 'teamwork'. Whether avoiding 'mines','crossing the river', lowering pipes, racing caterpillars, or stacking cups – the most effective teams clearly proved to be those who had taken on the art of communicating well.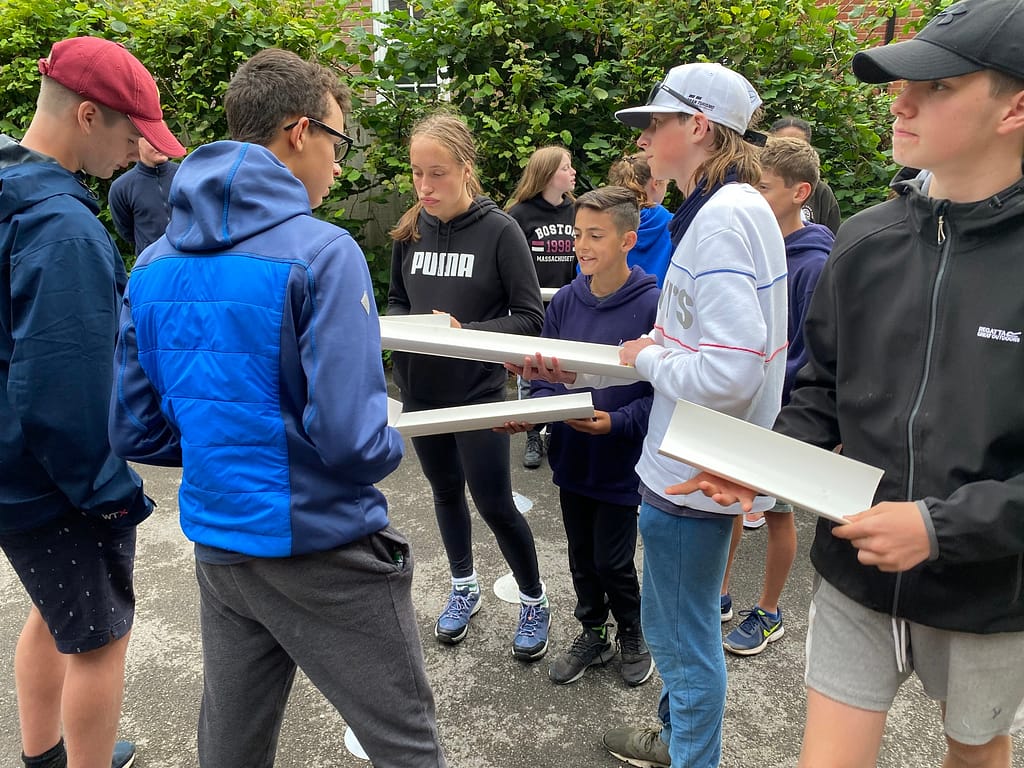 The group was split into 4 teams to complete the evening's event. taking on a mini-olympics competion before a gruelling tug-o-war!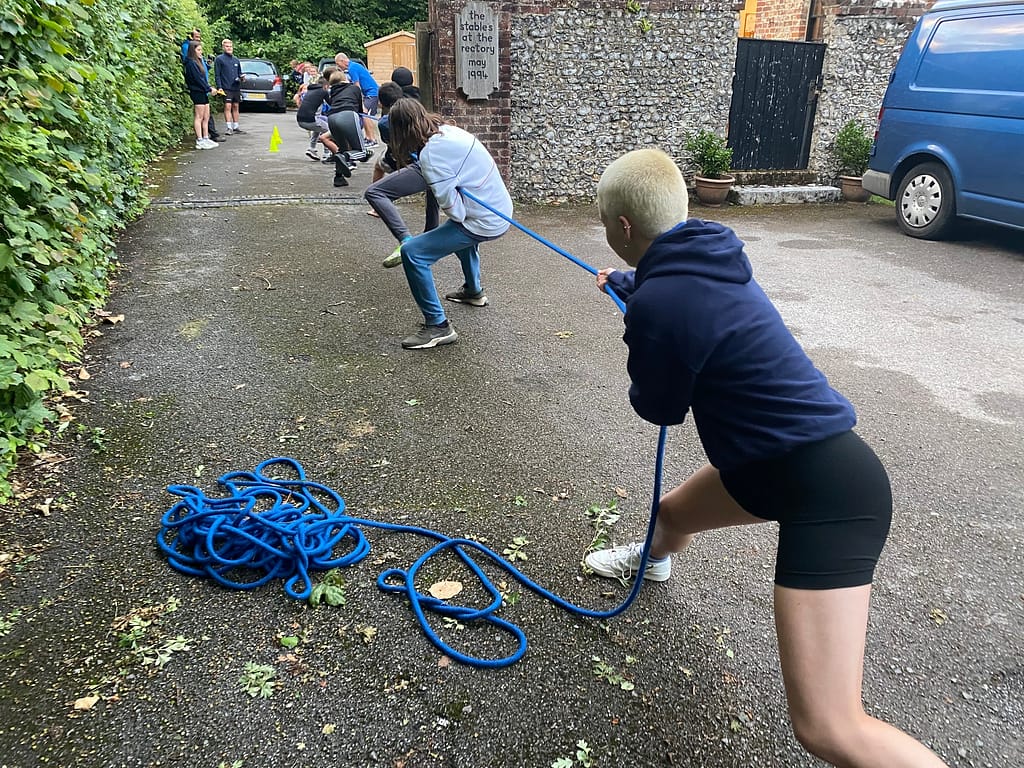 Taking a chance for jesus
All the excitement and fierce competition was followed up by a team talk where Coach Chris and the team shared one of our famous devotion cards.
The 'Teamwork' card set the theme for the three questions that were put to the youngsters, including asking whether God wants us to live our life alone or in a community with others.
Finally, one of our coaches was invited to share their story of how they came to have a personal relationship with Jesus and what that has meant for their life.
The evening closed with a prayer and a reminder to thee young leaders and sports stars of the future that they too have the chance to invite Jesus into their life.